Brooklands Museum Events 2009
We share our name
with one of the most popular museums in the south-east and have covered many of their events on air. Listen to some of the interviews and sounds from some of the events held at the museum.
Slot Cars at Brooklands Museum.
Brooklands Radio's intrepid reporters Celia Jones and David Durant were in action at the "Pendle Slot Racing Festival" at Brooklands Museum on 16th August 2009. Click
here
to listen to interviews on our special page.
Easter 2009 at Brooklands Museum
Listen to interviews from our Easter 2009 outside broadcast from Brooklands Museum.
With Celia Jones and Ray Rainbow:
Test Hill Centenary
On 22nd March 2009, Brooklands Museum celebrated the centenary of the Test Hill. In 1909 the Test Hill, a strip of concrete 352 feet long with an average gradient of 1 in 5.027 and a gradient for the top third of 1 in 4, was constructed. This hill was built to test the ability of cars both to climb steep hills and also to test their brakes coming down. The first car to attempt the climb failed ignominiously but on March 26th 1909 the first Hill Certificate was issued to Kidner's 20hp Vauxhall which climbed it from a standing start in 15.041 seconds.
Lance England talks to the museum curator, Alann Winn, at the event:
Here are some photos of a few of the participants: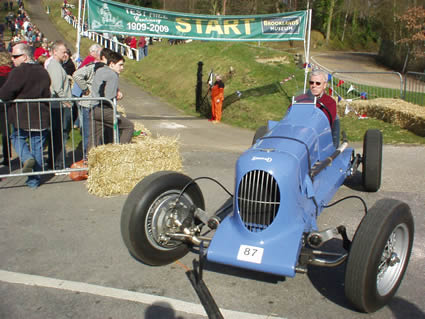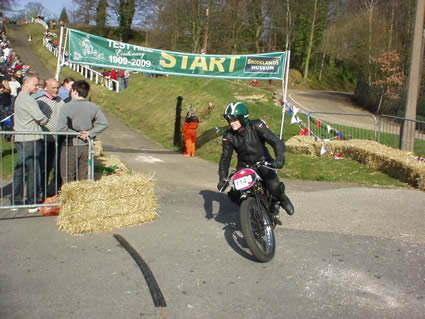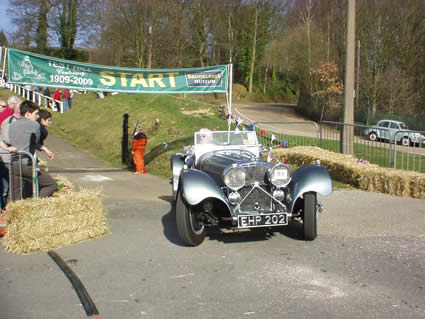 And just for fun a Sinclair C5....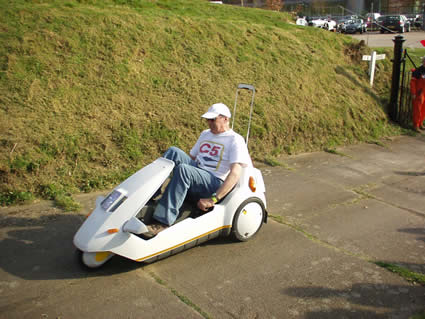 Those Magnificent Men and Their Flying Machines
On Sunday 15th February 2009 Brooklands Museum held a special event which was covered live by Brooklands Radio. Listen again to sounds and voices from the day with Celia Jones, David Durant, Alan Timbrell and Lance England. Below are some interviews with pilots and engineers who talk about the many historic aircraft on display plus a look inside the museum workshops.
Some photos from the day: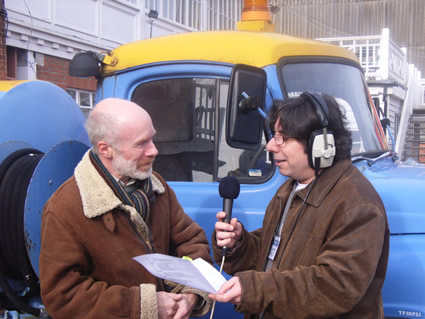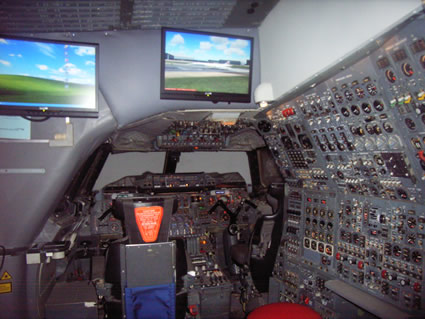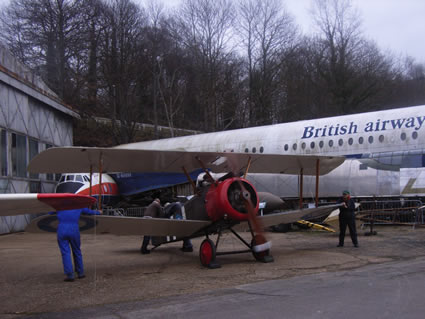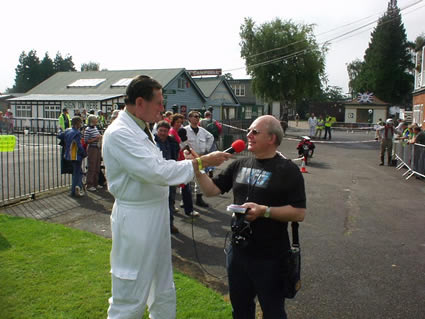 Brooklands Museum held a special exhibition of vintage motorbikes on the 31st August 2008. Click below to hear interviews and sounds with presenters Lance England and Mike Gurr.
Centenary of Aviation
Listen to our interviews and sounds from the recent Centenary of Aviation day: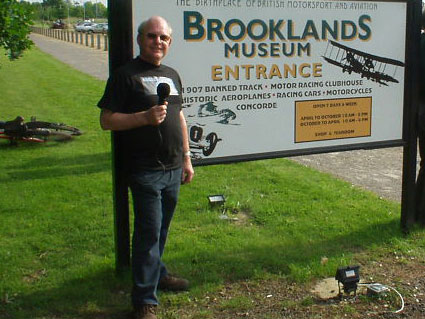 Mike Gurr broadcasts from the centenary of aviation day at Brooklands Museum