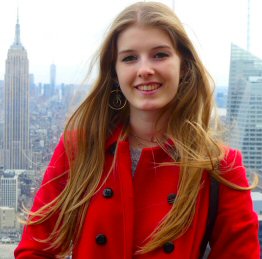 Aisling's UN Insights

with Aisling Taylor
Every Sunday at 11:30 am.
Aisling from Weybridge, Surrey recently returned from an internship at the United Nations in New York. She has a passion for television, film and radio and hopes to work in these areas as a documentary filmmaker, presenter and actor.
Join her at 11:30am every Sunday, or catch up by listening to the podcasts below, as she brings us up to speed on the work the UN is doing, the Sustainable Development Goals and what has been discussed at the UN that week.


Listen to Aisling's reports