Meet the Team
Jim Allen
Jim Allen's special interest is comedy, and he has met and interviewed several of his heroes over the years. He is Chairman of Byfleet Heritage Society and is keen to see the now- redundant fire station restored, Team Leader at Byfleet Community Library, a long-serving member of the Byfleet Players, a past President of Woking Drama Association and one-time Chairman of the Surrey County Show.
He is also actively involved in St Mary's Church, Byfleet. Jim was awarded the British Empire Medal (BEM) in the Queen's Birthday Honours List of 2018, for 'services to the community of Byfleet'.
His show Mirth and Musicals on Saturdays at 8.0 pm features the best of songs from the musicals, interspersed with comedy tracks ranging from old time music hall to present-day comedians.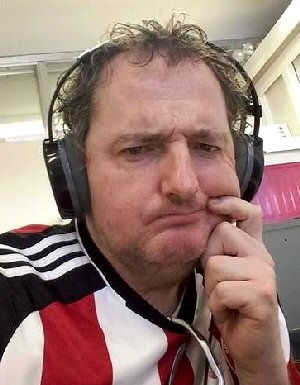 Adrian Bell
Adrian Bell was born and brought up in Sheffield, he now lives in Chertsey and works for Mind Matters Surrey, the mental health arm of Surrey and Borders NHS Partnership Trust. Adrian is a passionate football fan with a love for Sheffield United and has a compulsion for record collecting.
He claims to be The Greatest Hitchhiker In The World having toiled up and down the motorway network of Great Britain regularly since 1984, writing two books on the subject along the way, Fever Hitch (2001) and Aylesbury Bolton Wolverhampton Hove: A Little Man And 101 Cardiacs Gigs (2011).
His show, The Progressive Alternative on Tuesdays at 10.0 pm, reflects his love of Progressive Rock of all vintages and the eclectic mix of underground, alternative and avant- garde.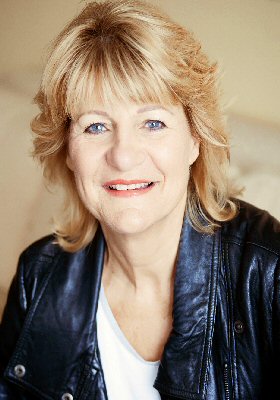 Jill Bennett
Jill Bennett lives in Ash and Mallorca (during the winter) and is married with two children, Harry and Felicity. After a career in The Foreign and Commonwealth Office she now runs a business as an Independent Consultant with Arbonne International and is passionate about helping people realise there are many alternative ways to live your life. She has a Facebook page: www.facebook.com/JillBennettLivingBeautifully/ www.facebook.com/JillBennettLivingBeautifully/
She also helps those wishing to escape the rat race (http://jillbennett.co.uk) or just start their own business by showing them there is a better way. She loves keeping fit by walking her Shih Tzu Henry and Bichon Sidney and getting out on her bike. 
When in the UK Jill presents a daytime show including the feature Your Health Matters.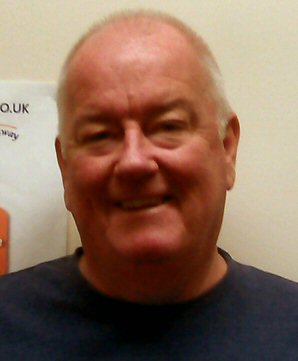 Alan Bosson
Alan Bosson grew up in the generation who listened to the pirates under the bedclothes and when he was old enough even made the pilgrimage to Radio Luxembourg who actually played his request. He has a wide knowledge of music and really enjoys talking to anyone who will listen so what better to channel this than a radio show.
Alan joins us from Hospital Radio Lion where he presented shows for seven years. When he is away from Brooklands Radio Alan enjoys playing golf, spending time with his family and walking Stevie his dog.
Alan presents shows on Wednesday and Thursday mornings at 10.0 am featuring a mix of popular music and local information. Also on Wednesdays at 7.0 pm The Soul Hour playing the best soul music around.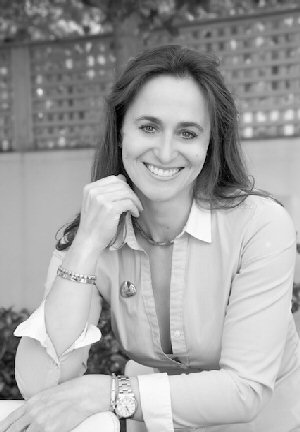 Samantha Carr
Samantha Carr has always been interested in theatre, film, broadcasting and publishing. Being invited to present on Just Women on Brooklands Radio is an exciting new venture which allows her to follow her natural inclination of talking to people and finding out their 'why' - call it a nosy streak!
She loves looking for the positive and uplifting stories which are all around us, but often unseen. Encouraging guests to share their tips on resourcefulness and highlighting women's achievements personally and professionally.
Just Women is on Tuesdays at 1.0 pm and repeated on Thursdays at 8.0 pm.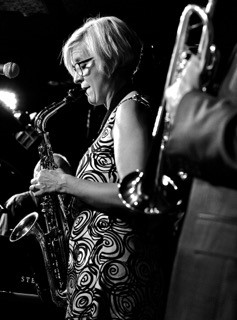 Sarah Chaplin
Sarah Chaplin grew up in Lancaster and has a passion for jazz. She played trombone during her teens, then took up alto saxophone at the age of 21 while studying architecture at university. While her three children were growing up, music took a back seat, but in 2012 she started playing again and having since taken up singing, soprano sax and flute, Sarah leads her own duo and septet and released her debut album "Firehorse" in 2016, featuring 11 of her own tunes, and her debut vocal album "We Both Are Lost" came out in 2017.
She is co-founder of JAZZLONDONLIVE, the leading jazz listings site for London and the South East, which has 170,000 users. She also writes reviews for Jazzwise, London Jazz News and Jazz in Europe.
Sarah presents JAZZLONDONLIVE on Thursdays at 10pm.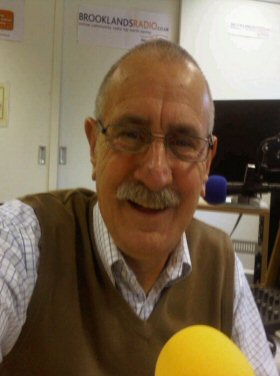 John Cull
John Cull began his radio career on one of the legendary pirate stations of the sixties, Radio 390, housed on a fort in the Thames estuary. After the pirates were closed down he spent four years on Radio KZ in Melbourne. Returning to the UK, he presented on local hospital radio but took a day job with Qantas Airways. He became a celebrity as the airline's Duty Airport Manager at Heathrow in the BBC's fly-on-the-wall docu-soap Airport from 2000 to 2003, still repeated regularly on digital channels.
John was brought up in Addlestone and went to St Paul's School. Now living in Sunbury, he has taken early retirement from Qantas and runs the TV and radio website www.waveguide.co.uk
John Cull In The Morning is on Mondays at 10.0 am featuring a great mix of music and local information.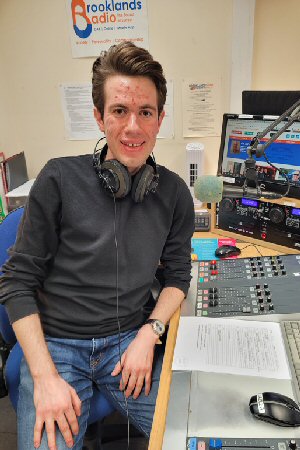 Charlie Cuozzo
Charlie Cuozzo has always had a love for the world of entertainment, having been inspired by the likes of Ant & Dec and the late great Sir Bruce Forsyth! Growing up in Weybridge, Charlie enjoys talking about all things Surrey, as well as spreading his love for dancing and football, of which he does both in his free time.
His music taste is incredibly varied, from crooners like Michael Bublé and Dean Martin, or pop stars like Michael Jackson and Bruno Mars, as well as some R&B. Having recently graduated from Royal Holloway University of London, Charlie is hoping to have a long and successful career in broadcasting.
Charlie is on weekday afternoons on Tuesday 3.0 pm, Thursday 4.0 pm and Friday 4.0 pm with a great mix of music and local information.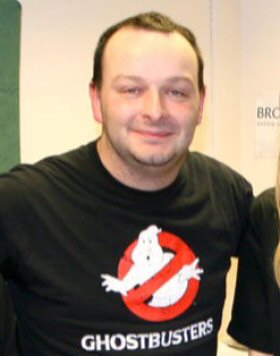 Dan Curtis
Dan lists his personal BR highlights so far as broadcasting from under a holly bush in a torrential rainstorm to cover the Olympic torch's journey through Egham and interviewing Chesney Hawkes!
Outside radio, Dan is a keen performer in local AmDram societies as well as playing guitar and singing in function bands – he's also available for hosting quizzes and comparing events! Dan is a keen writer and is currently working on some books for children - of which he has four (children that is, not books!) He also can occasionally be found running around a hockey pitch or badminton court.
Dan can be heard on Tuesday nights at 6.0 pm featuring music and information including the Am Dram Shout Out at 6.30 pm and The 80s Hour from 7 to 8 pm.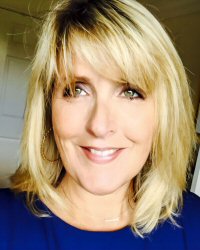 Mandy Dineley
Mandy Dineley started her career as a vocalist and has worked in many of the top recording studios, both lead and backing vocals and was signed as a singer songwriter in the 90's. Marriage and children came along, she was a full-time mum for over 16 years, eventually, she wanted to do something for herself and found the opportunity with Stella & Dot, which she loves.
More recently, Mandy has started her own Bespoke Writing Business called "My Beautiful Pen" which gives her a creative fix and outlet. As a presenter on Brooklands Radio, which she loves as she gets to speak to some really inspirational women.
Mandy is one of the team presenting Just Women on Tuesdays at 1.0 pm and repeated on Thursdays at 8.0 pm.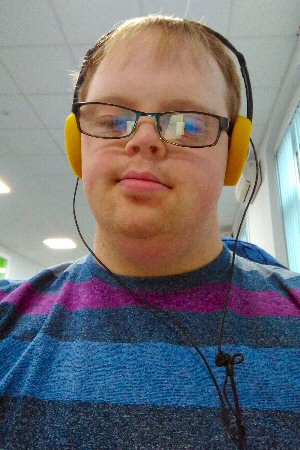 Matthew England
Matthew England lives in Woodham and has been involved with Brooklands Radio from the start helping his late father Lance who helped set up the station and did programmes with him. He loves telling jokes and has a big collection of joke books.
Matthew loves listening to popular music and is also a great fan of musicals and the theatre and Strictly Come Dancing. He compiles, edits and produces his 70s Sequence programme of non-stop 70s hits which can be heard every Saturday evening at 6pm.
Matthew can also be heard along with Graham Laycock on Brooklands Breakfast on Sunday mornings at 8.0 am.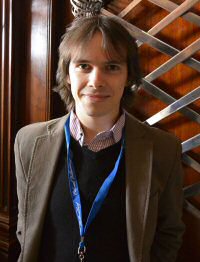 Hugh Evans
Hugh Evans describes his presenting style as 'small town America meets Radio 4', partly because it was in the USA that he began his radio career! After being introduced to the college radio scene in the Midwestern state of Ohio, Hugh became hooked on radio broadcasting, becoming an FCC-licensed broadcaster in the USA before joining Brooklands Radio.
in 2013, with experience in music and talk programming, Hugh started his classic rock show on Brooklands Radio. Hugh now lives in the United States having lived in Thames Ditton and holds a Theology degree. He is active in Politics and has stood in multiple elections. He has a penchant for strange facts and stories and odd places which he sometimes talks about on the air.
Hugh presents his Late Night Rock Show on Sunday nights at 10.0 pm.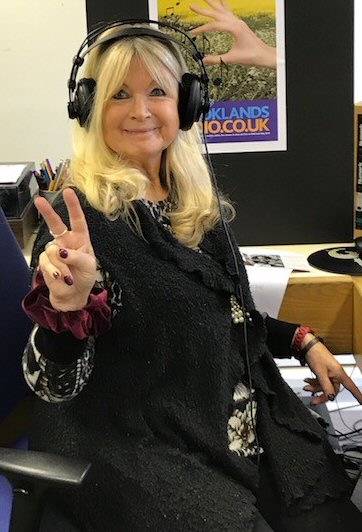 Brea Gosling
Brea Gosling grew up in Buckinghamshire and had a very eclectic and creative background. Her Grandfather and Father were both musicians and her Father had his own jazz band. Brea trained as a hairdresser/theatrical makeup artist in West End and also did modelling in adverts and support acting in TV and film.
Brea co-run the Ricky Tick clubs in Windsor, Guildford and all over the South of England which nurtured many famous bands. Brea ran her own Company Cottage Industry Shows in Arts and Design at Ascot Racecourse & Many Stately Houses as well as raising funds for charities. She is very Keen to nurture the great past and present singer songwriters and promoting fresh young talent.
Brea presents Brea's Booth on Sundays at 8.0 pm and repeated on Wednesdays at 10.0 pm.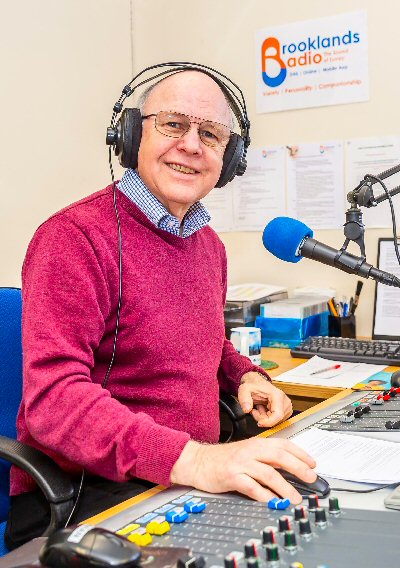 Mike Gurr
Mike Gurr came into radio by chance when his wife Gill was in hospital to have the first of their two sons and a hospital radio volunteer offered to play a request for him. Mike joined the station and became a presenter.
After leaving school, Mike joined the Air Training Corps and rose to Corporal Lead Drummer. But the world of music lost its budding star because he entered the motor industry as an apprentice. He has worked with top marques including Rolls Royce, Bentley, Mercedes Benz and Jaguar and today is a Fellow of the Institute of the Motor Industry.
Mike, who was born in Worthing, West Sussex, has lived in Knaphill for over 30 years. His interests include radio-controlled model aircraft and motor-cycling.
Mike can be heard on Saturday mornings at 10.0 am.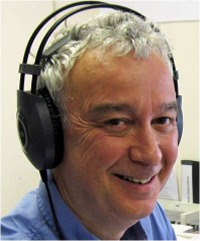 Bev Harris
Bev Harris has loved radio since listening to Luxembourg as a teenager, and then the North Sea pirate stations. He finally got on the air himself after hearing about Brooklands Radio from presenter David Durant.
Born in Surbiton, he went to school in Wimbledon. From City University he went into education, as a teacher and later as a County Adviser in Surrey schools. A keen guitarist, Bev is part of a three-piece acoustic group called Some Time Later. He ran a folk music magazine in the 70s but likes 'most kinds of music from Abba to ZZ Top', so the broad-based Brooklands Radio playlist suits him fine. He is married with two grown-up children and lives in Runnymede.
Bev presents Mainly Folk on the first Tuesday of the month at 9.0 pm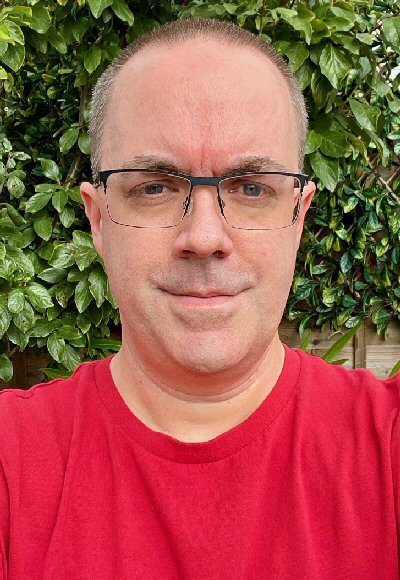 James Harvey
James Harvey started playing music for the public at 12 years old, where he was as a DJ at a youth club playing for two hours, twice a week. He then played at various events as a mobile disco DJ which was good grounding gaining experience using a microphone.
He joined Hospital Radio Hillingdon in West London, presenting programmes and serving on the committee and in 2016 joined Brooklands Radio. James also has some experience as a technical studio operator for a now-defunct local commercial radio station in Berkshire called Star 106.6. He learnt how to use technology to mix sounds and produce outside broadcasts.
James has lived in Surrey for most of his life and currently works in the hospitality business.
James can be heard on Mondays and Wednesday at 4.0 pm.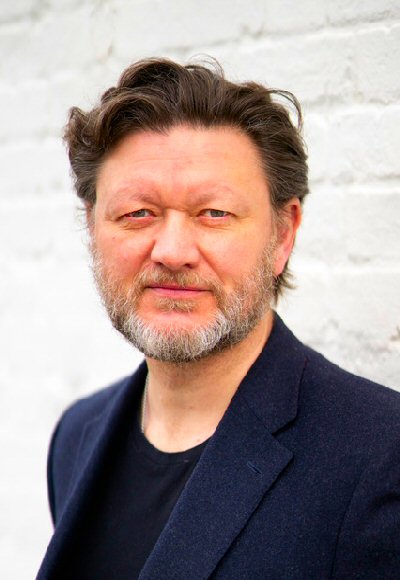 Brooke Hender
Brooke Hender is a former actor who has a love of all things radio (including holding an Amateur Radio licence). He is a professional mental health therapist with a focus and passion on self-esteem. Additionally, he loves the outdoors and takes whatever opportunities he can to get out on his bike, motorbike or to go camping. He also works at weekends at a new outdoor equipment store in Kingston.
Brooke was born on the south coast and has lived in various places around England as well as a long stint in Australia and brings his shifting accent to the airwaves. He lives in Walton on Thames and posts videos on Instagram and TikTok most days and you can find out more about him at www.brookehender.com.
Brooke can be heard on Thursdays at 1.0 pm.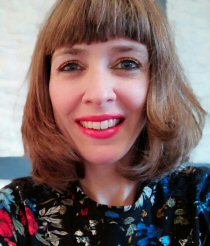 Suzanne Hunter
Suzanne Hunter's determination to become an actress was fired as a schoolgirl when she appeared in a play at the Leatherhead Theatre. She went on to train at the prestigious Guildford School of Acting and has worked on the West End stage, in theatres across the UK, films, TV and professional radio. Suzanne was made one of the youngest members of BAFTA at 26 and continues to be a member in recognition of her passion for the film and broadcasting industry.
Since 2010 Suzanne has created, presented and produced Suzanne's World of Arts and Entertainment and Hunter's Hollywood Hits and Brit Flicks film music shows which feature globally known stars of the stage, screen and music world.
Listen to Suzanne's shows on Thursdays at 9.0 pm and repeated Saturdays at 7.0 pm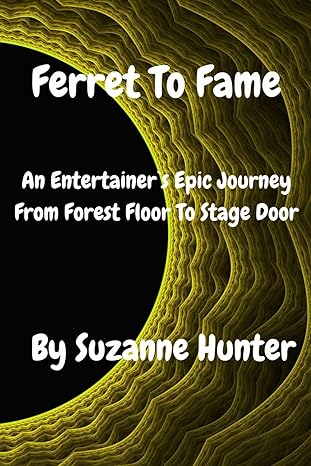 Talia Janson
Talia Janson is a professional singer, voice over artist and entrepreneur with over a decade's experience in the music industry.
Talia has performed with some of the biggest artists and producers on the planet and is set to record her first album this year.
Her passion for 90's/00's music has led her to Brooklands Radio for her on air presenting debut.
Talia's The 90s and 00s Show can be heard on Wednesday nights at 8.0 pm.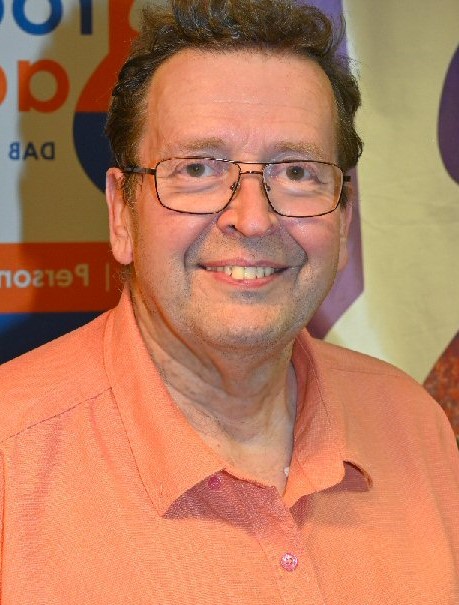 Dave Jemitus
Dave Jemitus works for Transform Housing in Leatherhead. He mixes corporate IT work with private consultancy work, website development and manages the League of Friends of Walton Hospital. Dave's business website is at www.davidjemitus.com and his personal website at www.davidjemitus.name. Dave lives in Walton-on-Thames with his wife Danielle and son Neil.
Dave has the Sunday morning show, playing a wide variety of much loved music that is generally upbeat and positive. Dave also works with The Fightback Ninja who appears on his Brooklands Radio show.
Dave is also the webmaster for the Brooklands Radio website.
Dave can be heard on Sundays at 10.0 am.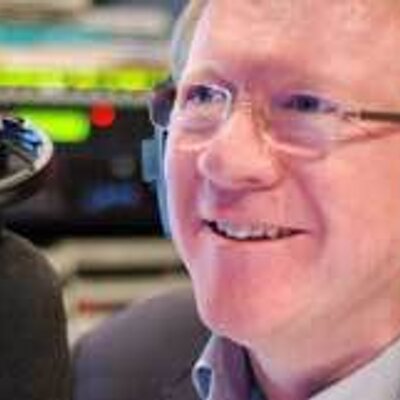 David 'Kid' Jensen
David 'Kid' Jensen, a broadcasting legend and picked up the nick name "Kid Jensen" when he joined Radio Luxembourg at 18-years-old. The Canadian-born personality joined BBC Radio 1 in 1976 and shot to fame including hosting Top of the Pops.
After leaving Radio 1 in 1984, David hosted shows on Capital FM, Capital Gold, Heart, Planet Rock, Smooth Radio and other stations. Today, David presents shows on various local BBC stations and on Brooklands Radio has co-hosted The Blues Spectrum with Roger McCormick.
A Surrey resident, David is married to Iceland-born Guðrún and they have three children and seven grandchildren. He supports Crystal Palace FC, where he is Chairman of Crystal Palace F.C. Vice-President's Club. In 2010 he became a Freeman of the City of London and was inducted into the UK Radio Hall of Fame.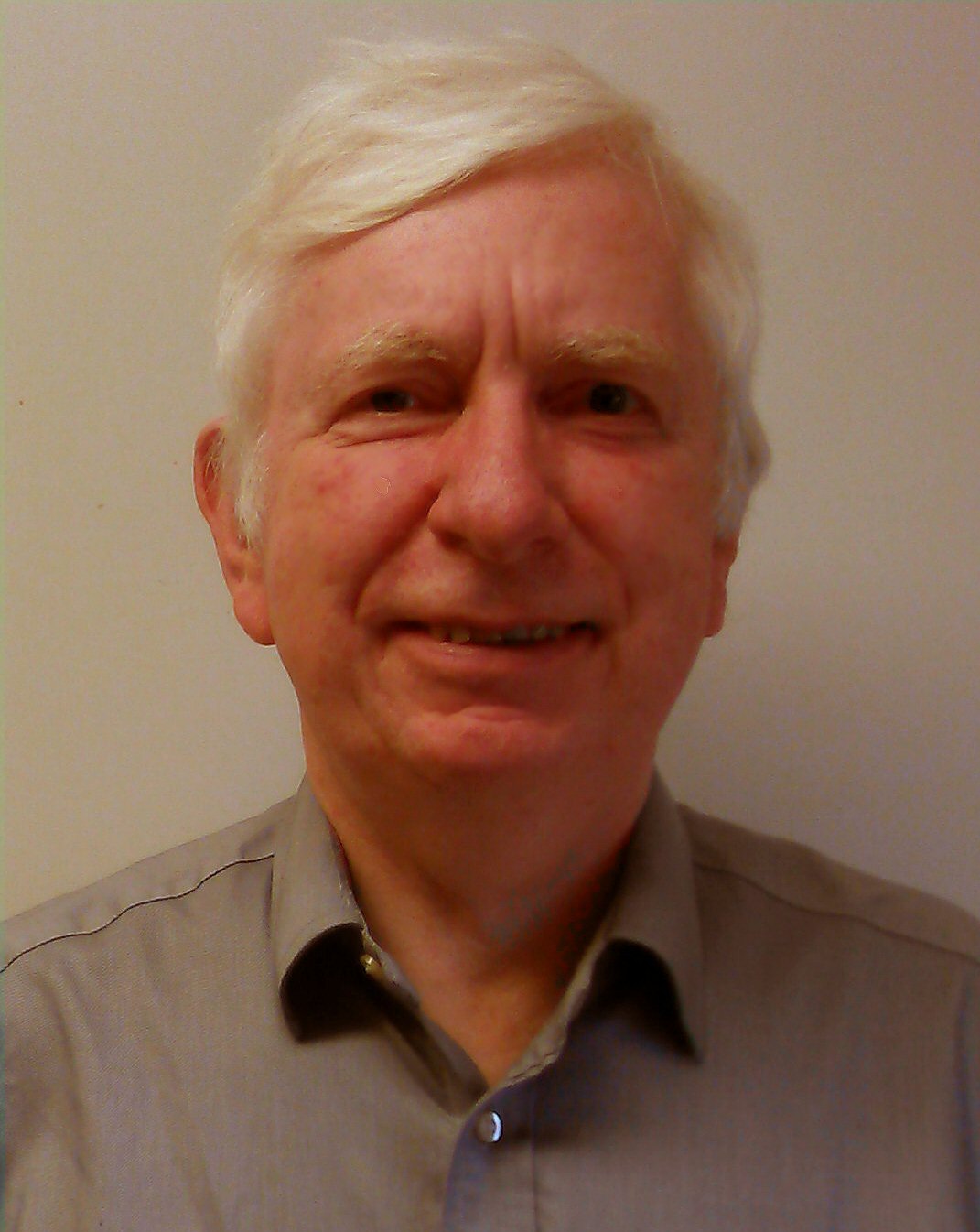 Graham Laycock
Graham Laycock was always interested in broadcasting and listened avidly to the pirate radio stations of the 60s. He made his radio debut in his early teens, recording programmes at home and inflicting them on his family. He progressed presenting on his local hospital radio service. When he heard from former hospital radio colleagues of their plans for Brooklands Radio he jumped at the chance to be involved and became Programme Controller.
Graham grew up in Walton-on-Thames and had a career in the freight railway industry but in 2003 a bout of ill-health led to early retirement. He lives in Pyrford and has two grown-up sons and his interests include broadcasting, politics, railways, buses.
Graham can be heard on Mondays at 1.0 pm, Tuesday at 10.0 am, Fridays at 12.0 pm and Sundays at 8.0 am.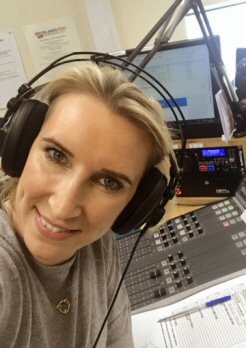 Susie Mac
Susie Mac joined Brooklands Radio to ignite her love for music and presenting, an area in which she dabbled in during university years.  Susie has been working in the communications and PR industry for nearly 20 years, undertaking a directorial role at London based agencies and overseeing international brands.   A couple of years ago she launched her own agency, Word of Mouth communications, allowing her the flexibility to do a job she loves around her three young children and busy family life.
Susie is so delighted to be part of the Brooklands Radio executive team and is working on the rebranding of the station along with supporting PR projects also.  She is excited to get interesting guests to interview, fun features and the best music on her show and enjoys showcasing the best Surrey has to offer.
Elise Martin
Elise Martin enjoys crocodile wrestling in her spare time and Yeti spotting on Box Hill. She has yet to spot one - but they camouflage well.
Elise features the best music from film, television and games on her Soundtracks show on Sundays at 7.0 pm.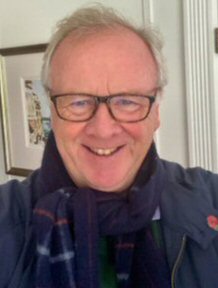 Roger McCormick
Roger McCormick has been a presenter with Brooklands Radio for several years, hosting blues shows and more general rock programmes. In an earlier life, Roger was a City lawyer and he has also taught post-graduate (LLM) courses at London School of Economics. He is currently a Senior Visiting Fellow at Cass Business School.
Roger's show The Blues Spectrum can be heard on Fridays at 10.0 pm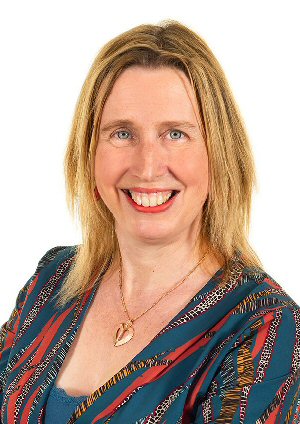 Jo McGowan
Jo McGowan has been lucky enough to be interviewed by Brooklands Radio, Eagle Radio and BBC Radio Surrey several times and was delighted to be asked to be a presenter on the Just Women show. As a long-term Surrey resident and a small business owner she loves to support and encourage other women to celebrate their businesses and looks forward to interviewing new people each week.
Jo lives in Guildford with her husband and son and her career has taken a winding path through dance and drama teaching, family entertainment, small business training and digital development. Outside of work she enjoys fitness, good food and live performance from comedy to music to theatre.
Jo is one of the presenting team on Just Women on Tuesdays at 1.0pm and repeated on Thursdays at 8.0 pm.
Jackie Mitchell
Jackie Mitchell entered broadcasting via a hospital station in Tooting. Later she worked as a reporter and newsreader on two Hong Kong radio stations, but was turned down for a radio job in Australia because her English accent.
With a background in journalism, Jackie began her career on the Surrey Advertiser. After stints on newspapers and magazines here and overseas she moved into business publications and now runs her own PR and writing consultancy, see www.jackiem.com.
Jackie grew up in Wimbledon and West Byfleet, went to Woking Grammar School for Girls and now lives in Claygate. Among her claims to fame, at age 10 she was the voice of Floppy Tail Bunny on a children's CD.
Jackie is one of the presenting team on Just Women on Tuesdays at 1.0 pm and repeated on Thursdays at 8.0 pm.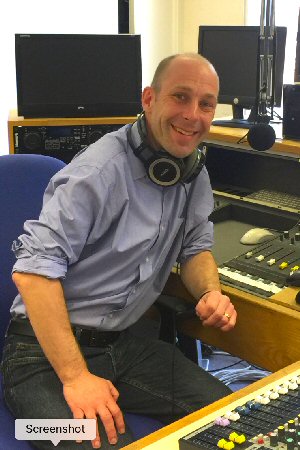 Tim Mitchell
Tim first became interested in radio when he joined the late Ray Darrall for his show on a local hospital radio station in 1986.
This visit inspired Tim to train as a journalist in 1991 and since then he has spent his career in marketing and public relations. Tim now runs a digital marketing and training agency www.upperhanddigital.co.uk (helping local small businesses attract new business). Tim plays the guitar and is a regular runner (which he doesn't enjoy but knows it's good for him!)
Tim's show is on Tuesdays at 2.0 pm.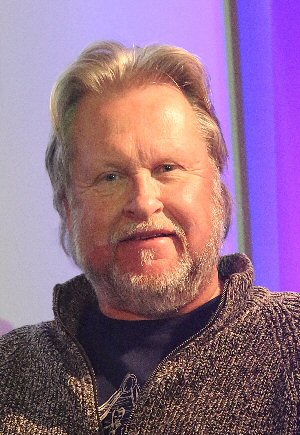 Tim Morris
Tim Morris has lived in the North Surrey area all his life and was a local police officer in Walton and Weybridge including Brooklands and the aircraft factory which created a life-long interest in the site. He later ran the Brooklands Members support group and is still a volunteer. He also runs websites and social media for the MG Car Club, in which he is Chairman and President of two groups within the club.
He works with BrooklandsMembers.tv where he helps make programmes for YouTube as a presenter and director of livestream productions beamed from the historic clubhouse. He also creates a monthly radio programme about the Museum and Members called The Track.
Tim's show The Track is on the last Thursday of the month at 1.0 pm and repeated the next day on Friday at 7.30 pm.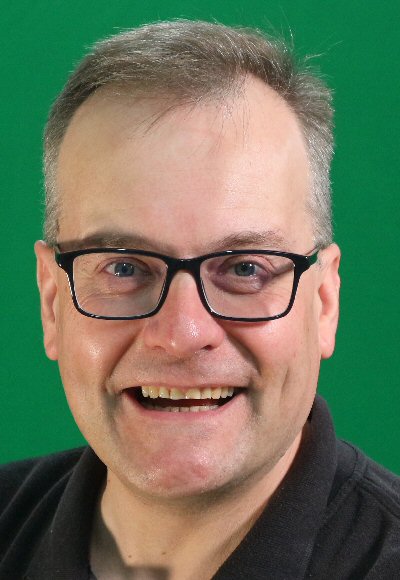 Mark Mowbray
Mark Mowbray has been involved with radio since he was around 12 years old, following his dad (Mark Stephens) around the Radio Jackie studio's and included watching how shows were put together and helping to produce adverts. Mark works professionally in sales and has a healthy interest in theatre and the arts generally.
Radio plays a very important part in Mark's life, following stations both in the U.K and overseas, enjoying all sorts of different and diverse stations. Mark's personal radio experience was bedded in Hospital radio for St. Helier in Surrey and a local station in Surrey called Point FM, Mark presented breakfast while working as the Station Manager and licensee.
Mark presents The Crooners' Songbook on Sundays at 1.0 pm and repeated on Thursdays at 7.0 pm.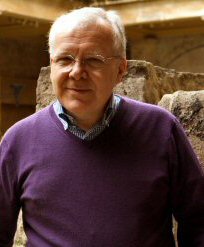 Alex Nairn
Alex Nairn's first experience of broadcasting was over 20 years ago on a hospital radio station in Scotland. A change of career direction meant he had to leave it too soon but always knew he would return someday. Alex has lived in Horsell for over 30 years and whilst being a proud Scot he cannot ever see himself leaving Surrey.
For as long as he can remember every type of music has been a consistent part of his life. He went to Nashville Tennessee and the history and the honesty of Country music impacted on him immensely. He has visited several times and has been known to go all over the world to see his favourite country stars.
Alex's show Brooklands Country is on Mondays at 8.0 pm and repeated on Saturday's at 10.0 pm.
Ivana O'Brien
Ivana O'Brien lives in Epsom and is married with three children. After a career in banking and finance in the city she now works as a freelance career coach and trainer in schools and also runs employability and motivational workshops with adults seeking a career change or who are unemployed.
She loves keeping fit by running and going to hot-yoga classes four times a week, which is a must, since the rest of the time she is constantly eating, particularly chocolate!! She is really interested in comedy and completed a stand-up comedy course in 2013 and gigged a few times at venues in London.
She joined Brooklands Radio in 2014 and is really enjoying co-presenting as one of the team on Just Women on Tuesdays at 1.0 pm and repeated on Thursdays at 8.0 pm.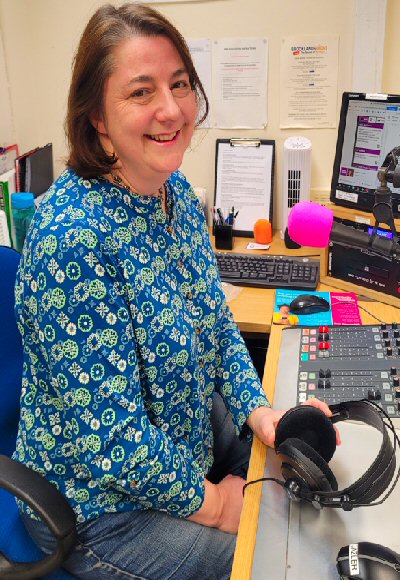 Debs Padwick
Debs Padwick is a newcomer to radio but has been listening to music all her life. Her musical education started with Top of The Pops, Radio 1 and whatever her siblings were playing, which was guaranteed to be completely different from everything else she was hearing.
She became an avid listener of Woman's Hour and the rest of Radio 4 as well as a multitude of podcasts and is now being regularly introduced to new sounds by teenage sons.
Debs loves how radio can be entertaining, educational and inspiring and that it is all hands free!
Debs can be heard on Saturdays at 4.0 pm.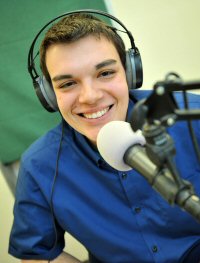 James Pearce
James Pearce (or 'JP' as he is more commonly known) has been in radio for 7 years now and joined Brooklands at the end of 2013 when he moved to Weybridge after university. Starting in his early teens, JP has worked on national internet radio stations and even helped build up student media at his college in Hampshire and at Kingston University.
Now though, he is excited about being part of the team at Brooklands and providing radio for his native North Surrey. While radio and all things media remain a hobby and a second job, James is now a primary school teacher during the week.
To find out more about James, you can visit his website (www.jpprofile.webs.com) or follow him on Twitter (@ItsOnlyJP).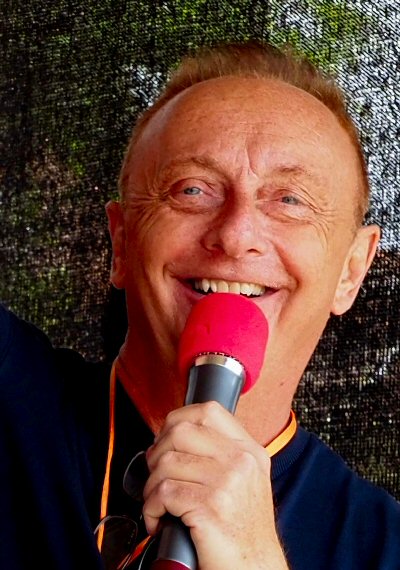 Barry Richards
Barry Richards has broadcasting in his blood - his father was Sound Director at ATV and he had uncles working at ITN and Thames TV.
In his teens he joined a Surrey hospital radio service and moved on to host a chat show on London News Talk with Adrian Just. He has also done voice-over work on radio and cinema commercials.
Barry has retired and was previoulsy HR Director for Europe, Middle East and Africa with international advertising agency McCann-Erickson, whose clients include such household names as Mastercard, Microsoft and Nestle.
Barry grew up in Weybridge, went to Fulbrook School in New Haw, and now lives in Woodham with his wife and two children.
Barry can be heard on The Weekend Show on Saturday's at 1.15 pm and on Wednesdays at 1.0 pm.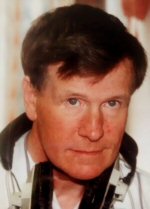 Jim Richman
Jim Richman is a former DJ on Radio Caroline, with a wealth of experience. After leaving Caroline in 1966, he acquired a residency at the Marquee club in Wardor Street, London after which he went on the road as a self-employed DJ. In 1977 he joined Radio Lion at Guildford Hospital which closed down in April 2014. He also worked for Radio Jackie 1984-85 Hayes FM then once again was asked back to Radio Caroline 2005-2009, Jim is now freelance and with Brooklands Radio.
Jim says "I like working in radio because it's what I do best, and hopefully the listener does too. Brooklands Radio, offers something different, it has a local theme which is so important to the people of Surrey.
Jim Richman's 60s Spotlight is on Fridays at 8.0 pm.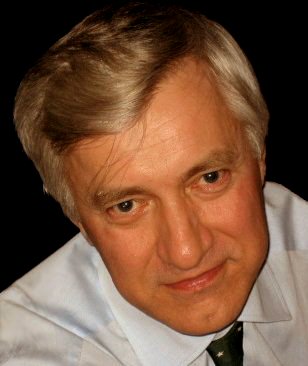 Nigel Scott
Nigel Scott joined Brooklands Radio in 2014. In his teens he had built a large collection of vinyl Singles and LPs and is now enjoying revising memories when selecting tracks to play on his show from before he was born to the present day.
Nigel and his "better half" Sue have lived in the area since they were 7 years old. Their children live close by, enabling regular visits, and baby-sitting of the grandchildren.
After a long career in BT, Nigel now has more time to indulge in a few sports (5 a side football and Bowls). He and Sue also do Ballroom Dancing (with medals to prove it), and Geocaching - not forgetting the Elmbridge choir.
Nigel is on Fridays at 10.0 am.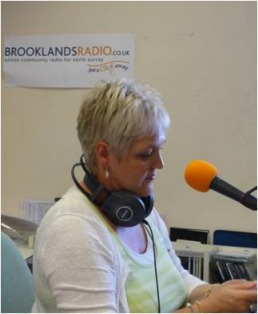 Janet Shell
Janet Shell recalls radio as being a large part of her childhood. The programme she first really remembered is Listen with Mother and then always had Family Favourites on over Sunday lunch.
Janet sings professionally and she teaches alongside running her company Talking Voice which promotes vocal health and communication skills. Radio has played a large part in her singing career. She was the first person to sing live on Classic FM and has broadcast several times on BBC Radio. She has been interviewed on national radio stations around the world.
For her, The Classical Collection on Brooklands Radio is a chance to get behind the wheel and drive a programme, introducing music and anecdotes and inviting her audience to share a musical experience.
Janet's show The Classical Collection is on Sundays at 5.0 pm.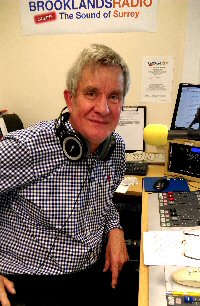 Alan Timbrell
Alan Timbrell, Chairman of Brooklands Radio, had the idea for the station in 2004 and has worked towards making it a full-time community radio service since then.
His love of radio was fired by the off-shore pirates of the 60s. At age 16 he and a friend founded a hospital radio service at Weybridge that survives today. Alan believes that radio today could be much more enjoyable, entertaining, and distinctive. He feels that presenters should have more say in content and encouraged to try out their own ideas so that their programmes reflect their personalities.
Alan likes meeting people and hearing their stories; most of which are fascinating. He is now retired and has two daughters and a grandson and is often called to baby sit.
Alan presents Brooklands Breakfast on Saturdays at 8.0 am.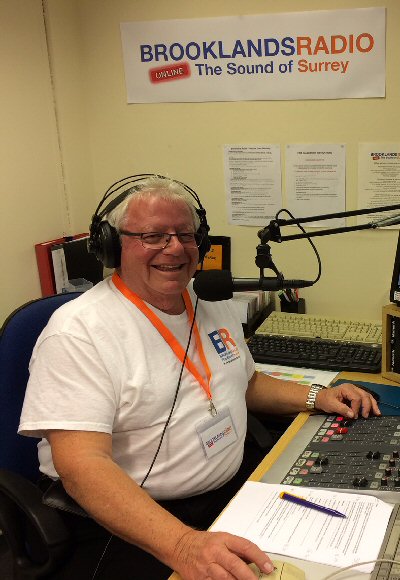 Michael Weldon
Michael Weldon ran his own mobile discotheque in and around London during the 60's and 70's. Some years ago Michael learned that Brooklands Radio were looking for radio presenters and he jumped at this opportunity. He loves all sorts of music and is able to make his own playlists and really enjoys compiling his shows and listening to the tracks that he has personally selected. He really looks forward to you joining him for his shows on Brooklands Radio.
Michael's shows are Sunday at 2.0 pm and Sounds Symphonic on Mondays at 7.0 pm.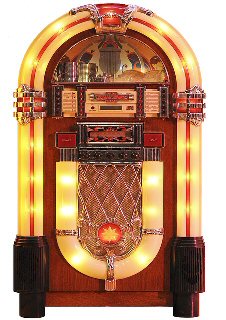 Jonny Jukebox
Jonny Jukebox joined the station in 2005 and he is a happening dude and wannabe Hipster.
Whenever there isn't a presenter in the studio then Jonny rushes in to play his music. Jonny loves all kinds of music of every decade from the 60s to the latest releases and he just wants to make people happy by playing great tunes through the night.
The Jonny Jukebox show starts at 12.0 midnight every day and runs till 8.0 am weekends or 10.0 am weekdays.