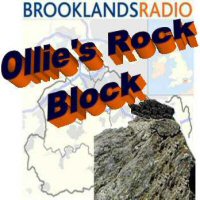 Ollie's Rock Block

Listen to past programmes via Mixcloud link
Join Ollie Lodge for 2 hours of hard rock, soft rock, prog rock, punk rock, glam rock or rock'n'roll, just so long that it ROCKS!!
Ollie's regular features include the indulgence he likes to call, Ollies Long One (oo er Mrs!) also the provocative feature. Is it rock? And then Ollie likes to dip in and out of other features such as; What's Ollie playing in his car?, Genre of the night, Rock Years and others – You have to come and listen to hear his eclectic jump around the great halls of ROCK!
You can always drop Ollie an email with your requests; studio@brooklandsradio.co.uk for the attention of Ollie's Rock Block.
See the MixCloud link top right, well here you can go and listen to previous shows, usually uploaded sometime on the following Thursday.
Finally, regular listeners will know, Ollie likes lists, so he has prepared his quick list of 10 monster rock albums you must own in your collection:
Rainbow Rising – Rainbow
Powerage – AC/DC
Stained Class – Judas Priest
Appetite for Destruction – Guns'n'Roses
Blizzard of Ozz – Ozzy Osbourne
Hysteria – Def Leppard
2112 – Rush
LIVE Bootleg – Aerosmith
LIVE – Golden Earring
Obsession – UFO
He says there are sooo many others; Thin Lizzy, Blue Oyster Cult, Metallica, Pearl Jam, Sweet, Slade, Grand Funk Railroad, Lynryd Skynryd &ndash well, you are getting an idea of what to expect – or are you – Keep ROCKING!