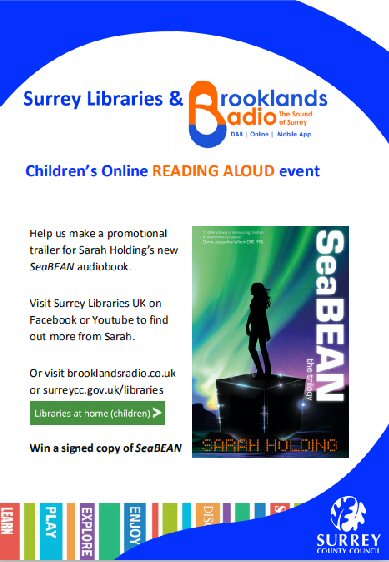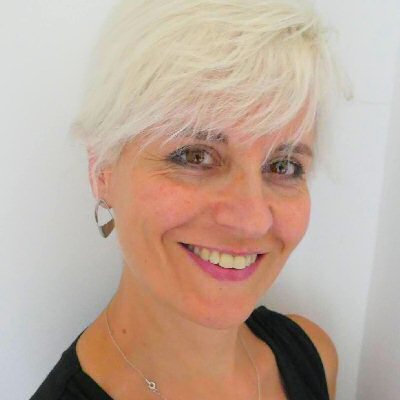 Online Children's Reading Aloud Promotion with Sarah Holding
The Surrey Libraries and Brooklands Radio Children's Reading Aloud competition has chosen its winners. Thank you to all the children who sent in entries reading aloud for the chance to be in a promotional trailer for Sarah Holding's new SeaBEAN audiobook.
We received a lot of wonderful recordings but could only use a few on the short promotional audio and video trailer.
Congratulations to our winners Phoebe, Chiara, Henry and Sofia whose voices have been included the trailer for Sarah Holding's audiobook of SeaBEAN, which will be coming out in September.
The winners will receive a signed copy of the SeaBEAN Trilogy and a virtual author visit for their school.
The finished trailer is now available on the Surrey Libraries UK YouTube Channel and below.
However, as there were so many great recordings to use in the promotional trailer we would now like to make a longer audio and video trailer of the full script including the best of the runners' up recordings by Ariana, Carlos, Eli, Madison, Maya, Tabitha and Tennyson. This longer trailer will be available on this page in early July.
Each runner up will receive a special, signed runners' up certificate of commendation and a virtual author visit for their school in recognition of their excellent reading.
If your child enjoyed reading aloud the script and would like to find out what happens next, you may be interested to know that they will be able to borrow the SeaBEAN Trilogy eBook from RBDigital with their library card. If they don't already have a library card they can join online at surreycc.go.uk/libraries. Alternatively signed copies of the SeaBEAN trilogy and Sarah Holding's brand new book CHAMELEON can be ordered online at
www.Sarah-Holding.com
Listen to the new trailer by clicking
here
.
Listen to SURREY READING ALOUD